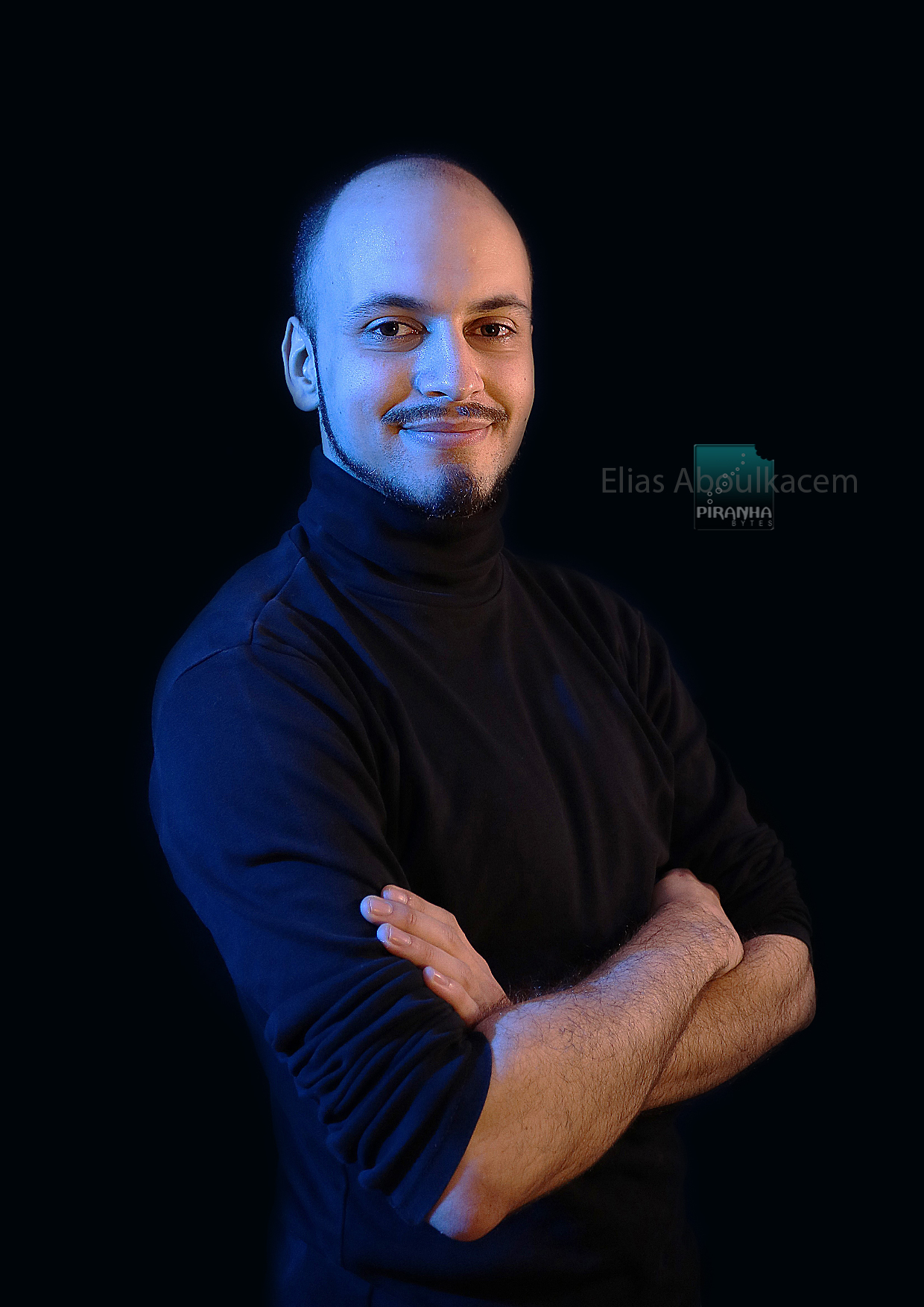 Elias Aboulkacem

Occupation at Piranha Bytes:
Concept Artist
Year of:
1987
Vocational training:
Game Artist & Animator
Worked on the following games so far:
Firefall, Might & Magic X, Evolve.
Favorite Music:
Instrumental / melodic metal, various film & game soundtracks and some classical music.
Favorite game(s):
The Soulsbournekiro Series, Hollow Knight, the La-Mulana Remake, Guild Wars Prophecies & Nightfall.
What are your strengths?
Creative thinking.
What are you enthusiastic about, what are your hobbies?
Bouldering, Drawing, Painting, Shaolin Chuan, Taijiquan, Yoga, Meditating and Hiking.

What do you prefer when gaming: PC or console?
PC.
What kind of films or series do you particularly like to watch or do you watch often?
The Thing, In the Mouth of Madness, Das Boot, Once Upon a Time in the West, Yojimbo, Ikiru, Arrival and Grand Budapest Hotel.
Are you afraid that you might run out of ideas for a game at some point?
Not yet.
Where do you find the inspiration for your work?
Mythologies, History, Literature, Music, other Games, Films and Art.
Which game from other studios are you eagerly awaiting and would like to play through?
Dark Souls 7.
If you weren't working in the game industry today, what would you have done otherwise?
Did you originally have a different career goal?
Breadhaving Artist.
You can find more about me here:
https://www.artstation.com/art-of-eli
© 2020 Photos by Piranha Bytes / Pluto 13 GmbH
© 2020 Interview by World of Elex + russian provision by Elind & PontifEx +
+introduction & english provision by Ravenhearth + image processing and german provision ArthusoKD +