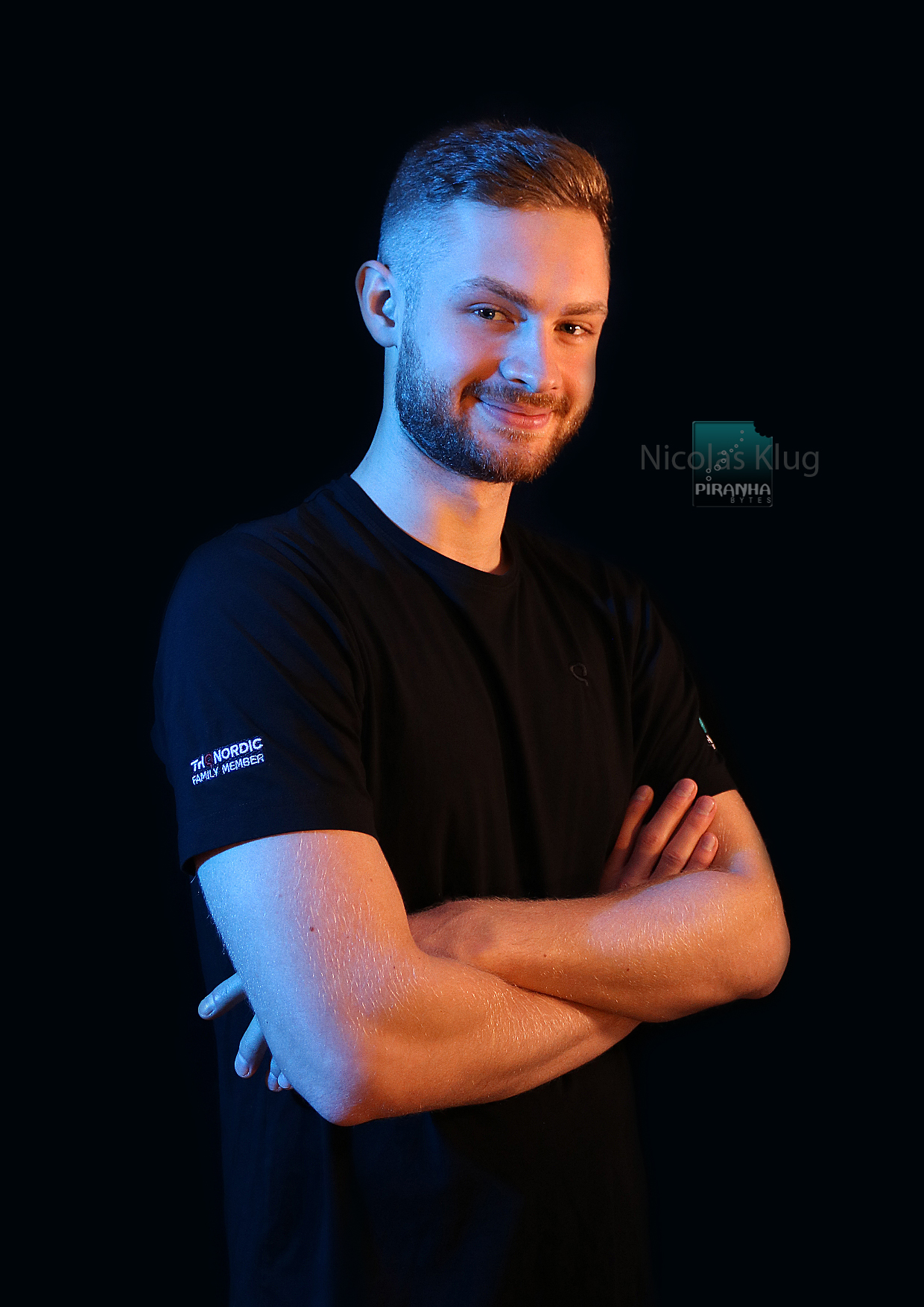 Nicolas Klug

Occupation at Piranha Bytes: 
Concept Artist
Birthday:
18.01.1994
Vocational training:
Game Design B.Sc.
Favorite Music: 
Metal / Drum and Bass / Future Garage
Favorite Game(s): 
RPGs
What are you enthusiastic about, what are your hobbies? 
I can be enthusiastic about a lot. Among other things, art (photography, painting), fitness, nature, games, films / series and history.
What do you prefer when gaming: PC or console? 
PC
What kind of films or series do you particularly like to watch or do you watch often? 
Horror, Fantasy, Thriller and historical dramas
Are you afraid that you might run out of ideas for a game at some point? 
No. Inspiration is helpful but not reliable, so you need other sources of ideas.
Where do you find the inspiration for your work? 
Everywhere. If you keep your eyes open a bit, you can also collect ideas in everyday life. Otherwise literature, artists that I think are good, history and much more.
Which game from other studios are you eagerly awaiting and would like to play through? 
Elden Ring from FromSoftware
If you weren't working in the game industry today, what would you have done otherwise?
Did you originally have a different career goal? 
I've always been very interested in psychology.
© 2020 Photos by Piranha Bytes / Pluto 13 GmbH
© 2020 Interview by World of Elex + russian provision by Elind & PontifEx +
+introduction & english provision by Ravenhearth + image processing and german provision ArthusoKD +